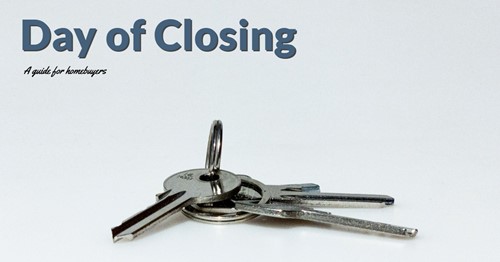 The day of closing is the goal at the end of a long and complex homebuying journey. Like every step of the process, closing on a new home has multiple smaller steps and variables to prepare for. Luckily, there are some simple ways to get ready for the closing process. Here are the most important things you should have on closing day:
Photo ID
You'll need to verify your identity with the title company that's responsible for the loan closing. It's important that everyone who has their name on the loan bring their own form of identification.
Cashier's check (cash to close)
A cashier's check from the bank will be necessary to pay your closing costs. Closing costs can include the down payment, prepaid interest, property taxes and insurance fees. The cashier's check for closing costs is commonly referred to as "cash to close."
Closing disclosure document
The closing disclosure is an essential form involved in the loan process. This document lists the final terms and costs of your mortgage. You'll get this form from your lender at least a few business days before closing.
Proof of insurance
Bring proof of a homeowners insurance policy with you on closing day. Homeowners insurance is required by your lender to issue final approval on the mortgage. You can typically use the policy declaration page from your insurance provider for this purpose.
Professional representation
Closing on a home is one of the most significant financial decisions you can make, and it's critical to have somebody with you who's protecting your interests. It's recommended that you have a closing agent or a real estate attorney present on the closing day.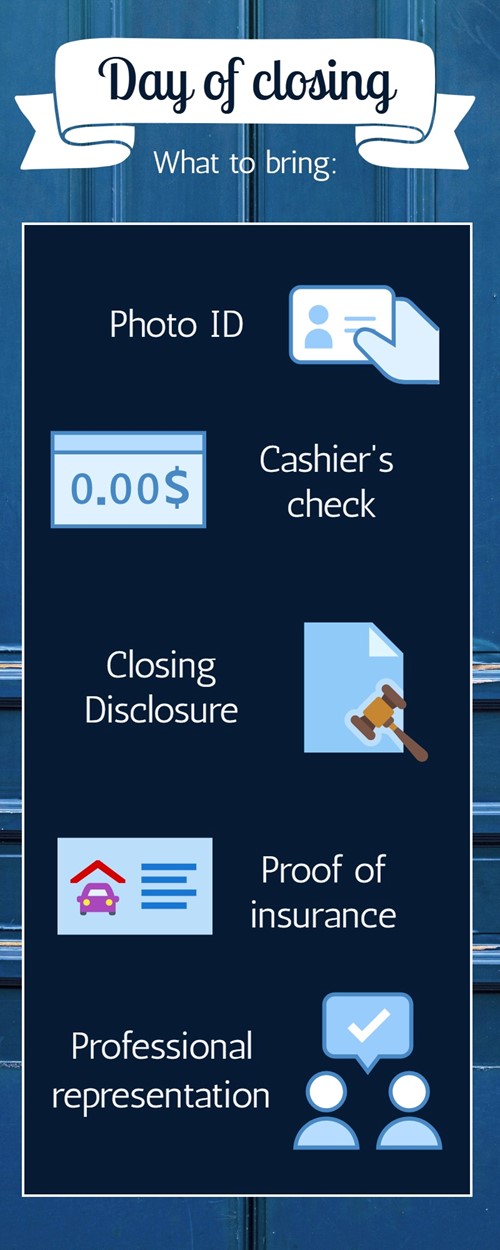 Closing on a home is a major event and the final step in your homebuying process. To prevent delays, make sure you remember this list of the essentials before the day arrives.